Quotes for students in Hindi to help them overcome the small daily life stress. Being happy is the cause of our life. However, as students are busy completing the syllabus, assignments and preparing for the tests which are conducted regularly in the institutions. In this process it happens many times that the student feel depressed, feel over burdened and constantly needs emotional support from their family and friends.
A motivational text with image makes hell of a difference in boosting their enthusiasm to maintain a competitive pace in society.
Here I have tried to represent some of the quotes which you can share with your beloved once and encourage them in their regular activities and boost their morals all the time. Do like and share these quotes, we never know if this small act of yours can help someone to gather the strength required.
Motivational Quotes For Students! In Hindi With Explanation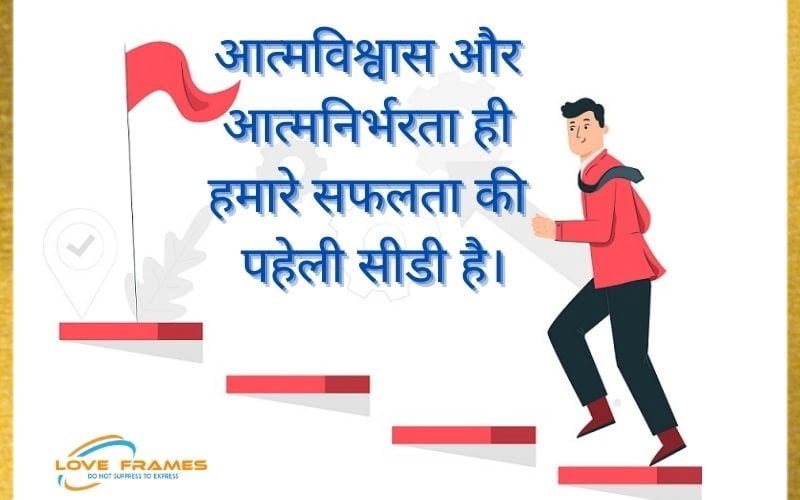 आत्मविश्वास और
आत्मनिर्भरता ही
हमारे सफलता की
पहेली सीडी है।
Atmavishwas aur Atmanirbharta hi
Hamare Safaltaki paheli sidi hai.
Explanation: Self Confidence and Self dependency,
is the first step towards success.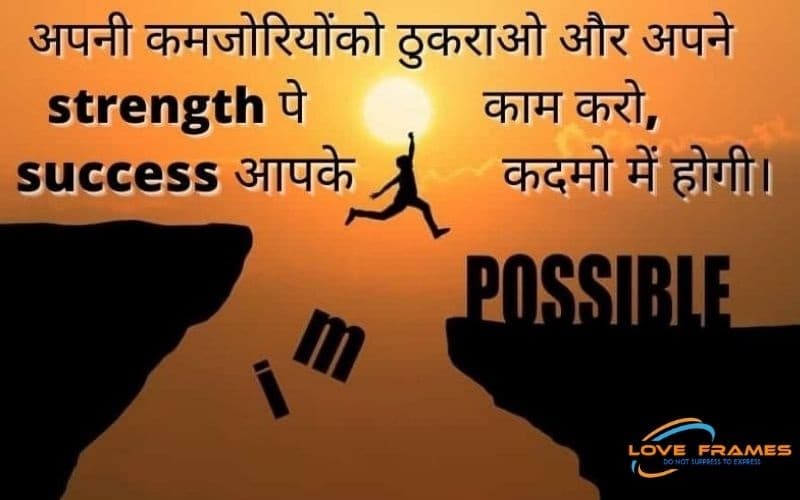 Motivational Quotes in Hindi for Students
👍अपनी कमजोरियोंको ठुकराओ
और अपने strength पे काम करो,👍
success आपके कदमोमे होगी।Apni kamjoriyon ko tukrao
Aur apne strengt pe kamkaro
success apke kadmome hogi
Explanation: Concentrate on your strengths and not weaknesses,
Success will be at your feet.
खुश रहना हमारे जीवन का कारण है। एक छात्र के रूप में, वे पाठ्यक्रम, assignments को पूरा करने और school, colleges में नियमित रूप से होने वाले परीक्षणों की तैयारी में व्यस्त हैं। इस प्रक्रिया में कई बार ऐसा होता है कि छात्र उदास महसूस करता है, बोझ महसूस करता है और उसे लगातार परिवार और दोस्तों के भावनात्मक सहयोग की जरूरत होती है। एक प्रेरक पाठ(Motivational Text) या प्राप्त छवि (Motivational Image) समाज में प्रतिस्पर्धात्मक गति बनाए रखने के लिए और उत्साह को बढ़ाने के लिए उपयोगी हो सकती है। Success Motivational Quotes for Students.
RELATED:
Motivational Quotes For Students To Study Hard To Excel
Welcome Quotes For Students In School! Quotes For Students
Thought! Motivational Quotes! Suvichar in Hindi! Students
Motivational Quotes For Life Changing Opportunities
Short Inspirational Quotes On Life To Boost Your Passion
Quotes About Working Hard To Achieve Goals In Life
Inspirational Quotes for Students in Hindi
यहाँ मैंने कुछ उद्धरणों का प्रतिनिधित्व करने की कोशिश की है, जिन्हें आप एक बार आपके प्रिय के साथ साझा कर सकते हैं और उन्हें अपनी नियमित गतिविधियों में प्रोत्साहित कर सकते हैं और हर समय उनका नैतिक उत्साह बढ़ा सकते हैं। इन उद्धरणों को Like और Share करें, हो सकता है कि आपका यह छोटा सा कार्य किसी को आवश्यक शक्ति जुटाने में सहायता कर सकता है। Success Motivational Quotes for Students!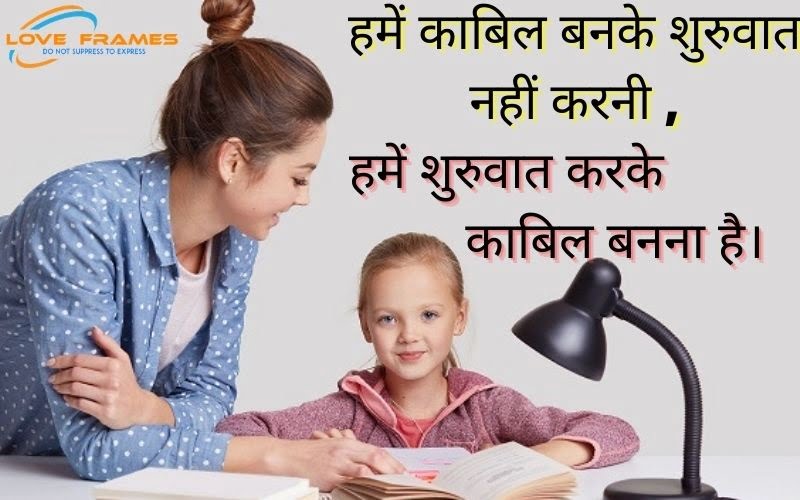 हमें काबिल बनके शुरुवात नहीं करनी,
हमें शुरुवात करके काबिल बन न है।
Hame kabil banke shuruwat nahi karni,
Hame shuruwat karke kabil banana hai.
Explanation: We do not have to be experts to start,
we first need to start and then be experts.
We always need a teacher to teach us at school and parents at home.  The contribution of the teachers in school can not be forgotten. Teachers never discourage you, neither do parents discourage you. Apart from this children have their personal life and feelings. Teachers make us capable of fighting the war of competition in society and parents teach us the manners and how to handle emotions.
Motivational Quotes for Students to Study Hard in Hindi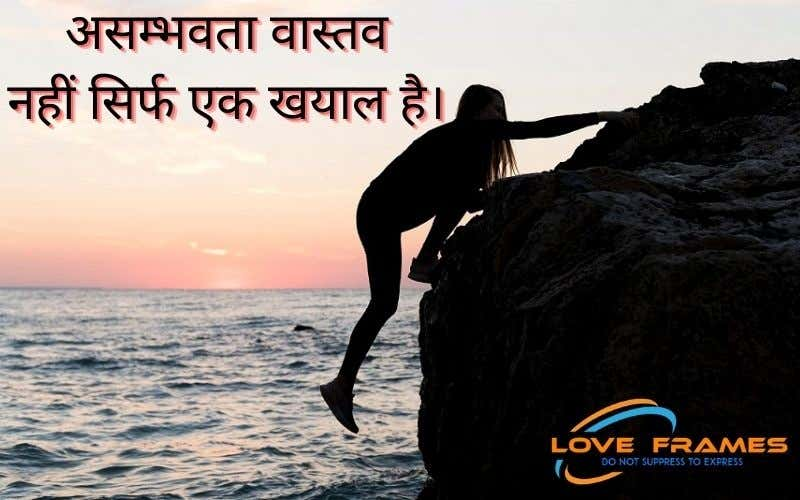 असम्भवता वास्तव नहीं सिर्फ एक ख़याल है।😊
Asambhavta Vastav nahi sirf ek khayal hai
Explanation: Impossibility is not reality,
it is just a dreadful thought.
Many of us must have experienced that the work which initially seems to be very difficult happens to be very easy. Impossibility turns into a possible reality.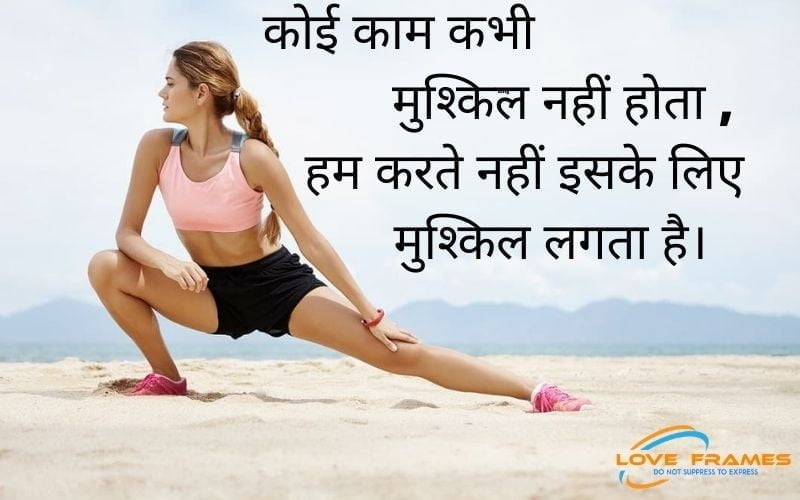 Motivational for Students in Hindi
कोई काम कभी मुश्किल नहीं होता ,
हम करते नहीं इसके लिए मुश्किल लगता है।
koi kaam kabhi mushkil nahi hota,
ham karte nahi hai iskeliye mushkil lagta hai.
Animal newborns start walking within a week or so, but human babies take years to learn to walk. Human creatures are the laziest creatures on the earth I believe. We always find an excuse to run away from work. We were comfortable in our comfort zone and never wanted to come out of it.
Motivational Quotes for Students Success in Hindi
पशु नवजात शिशु एक सप्ताह के भीतर चलना शुरू कर देते हैं। लेकिन मानव शिशुओं को चलना सीखने में सालों लग जाते हैं। मानव प्राणी  पृथ्वी का सबसे बड़ा आलसी जीव है जिसे मैं मानता हूं। हमें हमेशा काम से भागने का बहाना मिल जाता है। हम अपने आराम क्षेत्र में सहज हैं और कभी भी इससे बाहर नहीं आना चाहते थे।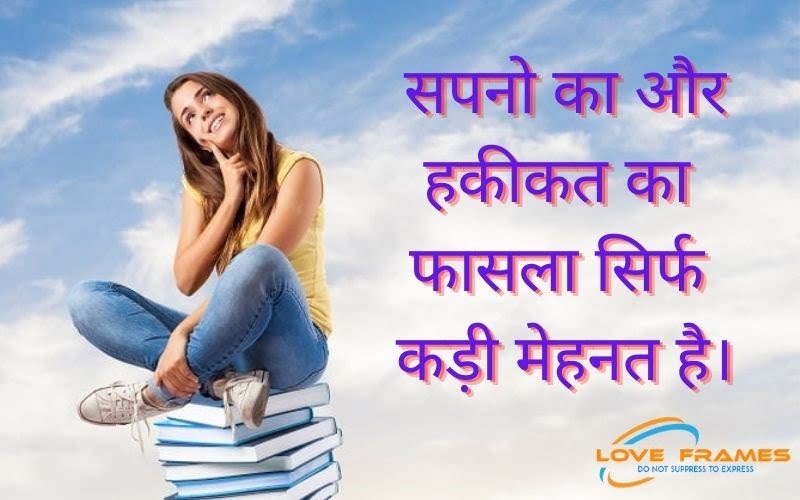 सपनो का और हकीकत का फासला सिर्फ कड़ी मेहनत है।
Sapnoka aur hakikat ka fasla sirf kadi mehenat hai.
Explanation: Hard work is the only lotion to achieve your dreams
there is no other shortcut.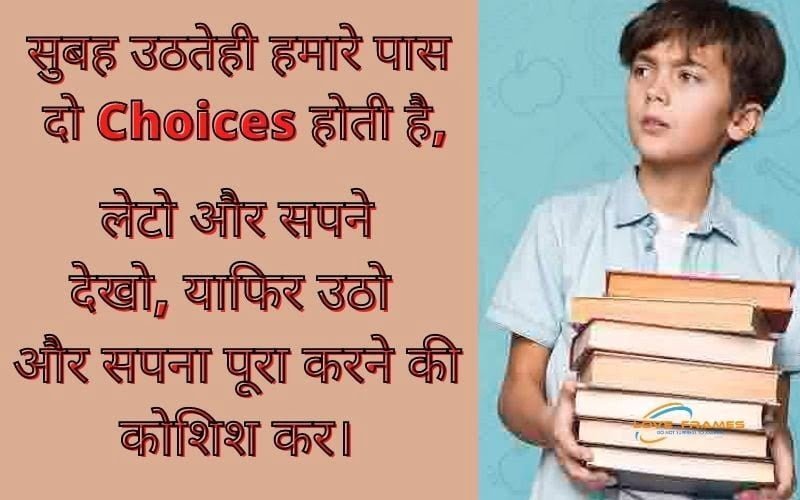 Students Motivational Quotes
✌सुबह उठतेही हमारे पास दो choice होती है,
लेटो और सपने देखो याफिर उठो और सपना
पूरा करने की कोशिश कर।
subaha uthate hi hamare pass do choice hoti hai,
leto aur sapne dekho yaphir utho aur sapna
purs karne ki koshish karo.
Explanation: We have two choices when we get up in the morning
Either sleep with the dream or get up and chase the dream.
😒डर एक अहसास है उसका सामना करो ,
याद्दाश एक ताकद है उसका इत्सेमाल करो।
Daar ek ahesas hai uska samna karo,
yaddash ek takad hai uska itsemal karo.
Explanation: Fear is just a feeling face it,
Memory is a power use it.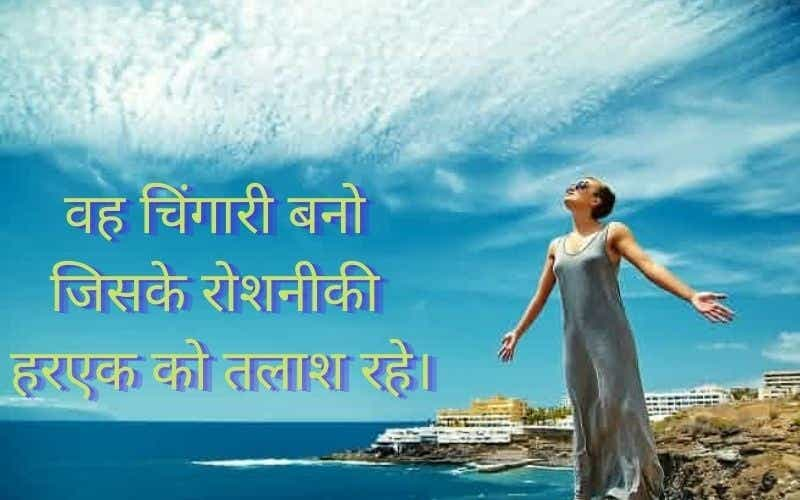 🎯वह चिंगारी बनो जिसके रोशनीकी हर एक को तलाश है।✨
Waha chingari bano jiske roshniki har ek ko talash hai
Explanation:  Shine like a rising sun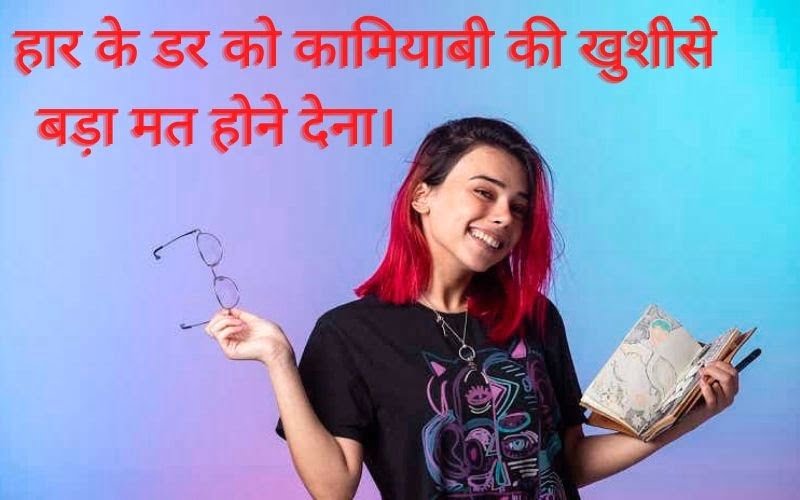 🎃🏅हार के डर को कामियाबी की ख़ुशी से बड़ा मत होने देना।🥉
Har ke dar ko kamiyabiki khushise bada mat hone dena.
Explanation: Don't let the fear of loss suppress the happiness of success.
Point of View
There are many people who search to find inspiration and strength in their life in order to make some changes in their day to day activity. Successful motivational videos and quotes can help them in a better way so that they can lead their life for a better and brighter future. These are beneficial for students because this will help them to start a resourceful development and assist them get enthusiasm to work hard for a bright future that they have not yet achieved.