Friendship memories quotes: Friends are one of the special characters in our life. We can share each and every moment in our life with them. The moments that we could not share with siblings are shared sometimes with friends.
All of us have childhood friends and lot of good friendship memories associated with them. You talk with your old friends as if you have taken a petant to abuse them. They are so close to your heart, no one can take their place in your heart.
All this and many more memories and how you feel about it are discussed in this post in the form of quotes about memories with friends.
Memories are something that we all hold dear in our hearts and all of us have thousands of memories with our friends. These memories bring a smile to our faces and make us feel nostalgic every time we think about them. It is good to reminisce about old times and good times spent with friends. Below are some quotes on good memories with friends.
Memories with Friends Quotes
"Good friends are like stars, you don't always see them, but you know they're always there." – Unknown
"A true friend is someone who sees the pain in your eyes while everyone else believes the smile on your face." – Unknown
"Friends are the family we choose for ourselves." – Edna Buchanan
"A friend is someone who knows all about you and still loves you." – Elbert Hubbard
"The most beautiful discovery true friends make is that they can grow separately without growing apart." – Elisabeth Foley
"In the end, we will remember not the words of our enemies, but the silence of our friends." – Martin Luther King Jr.
"Friends are the people who make you smile brighter, laugh louder and live better." – Unknown
"Friends are the siblings God never gave us." – Mencius
"True friendship comes when the silence between two people is comfortable." – David Tyson Gentry
"A good friend is like a four-leaf clover: hard to find and lucky to have." – Irish Proverb
Caption for Memories with Friends
No man has a good enough memory to make a successful liar. – Lincoln
The life given to us by nature is short, but the memory of a well spent life is eternal. – Unknown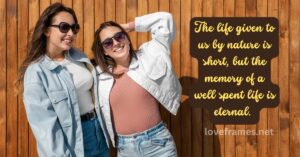 Ten minutes with a genuine friend is better than years spent with anyone less. – Crystal Woods
Friends are those rare people who ask how you are and then wait for the answer. – Ed Cunningham.
A true friend is someone who is there for you when they would rather be someplace else. -Len Wein.
Everyone has a "best friend" during each stage of life, but only lucky ones have the same one. – Unknown
It is the privilege of friendship to talk nonsense, and to have her nonsense respected. – Charles Lamb.
Cherish the friend who tells you a harsh truth, wanting ten times more to tell you a loving lie. –  Robert Brault.
Friends Memories Quotes
When you have a friend in a different country, it can be difficult to maintain the bond you've had when you were living close by. Keeping in touch is hard work, but it's worth it when the two of you meet up and have a good time together.  Here are some quotes about good memories with friends that you can use in your next Facebook status update or post on your blog.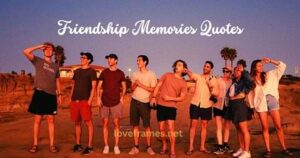 Friends become our chosen family.
A sweet friendship refreshes the soul.
Things end. But memories last forever.
We're not friends. We're stranger with memories.
Good times & crazy make friends with the best memories.
A single rose can be my garden… A single friend, my world.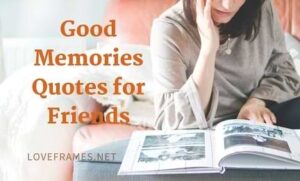 Good friends are hard to find, harder to leave, & impossible to forget.
A best friend is someone who loves you when you forget to love yourself.
Behind us are memories beside us that are friends before us are dreams.
I've made friends that will last me a lifetime. Our memories will never fade.
A friend hears the song in my heart and sings it to me when my memory fails.
The best things in life come in threes, like friends, dreams, and memories.
Truly great friends are hard to find, difficult to leave, and impossible to forget.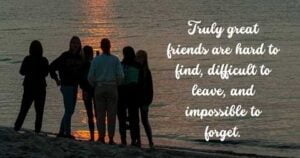 Childhood friendship is the most beautiful memory that can't ever be replaced.
Real friends know all of your best memories because they've spent them all with you.
A good friend knows all your best stories. A best friend has been there to live with you.
Good friends are like stars, you don't always see them, but you know they're always there.
Related:  Extraordinary Immortal Old School Memories Quotes
Captions for Memories with Friends
Reminiscing is an activity that most people enjoy whether it's about childhood or friendships. It can be difficult to find a good set of quotes on reminiscing, but we've done the hard work for you. Here we've collected the best quotes with the topic of memory of friends and reminiscing.
We've become something of a family. – Krista Ritchie, 'Kiss The Sky'.
We do not remember days, we remember moments. – Cesare Pavese, 'Compendium'.
If you carry your childhood with you, you will never become older. – Tom Stoppard.
There's something about childhood friends that you just can't replace -Lisa Whelchel.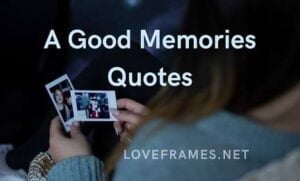 A bad day can overturn into a better one. And all we have to do is be with each other. –  Krista Ritchie, 'Addicted After All'.
I need you to know that I'm not going anywhere. I'll always be here when you come home. – Krista Ritchie, 'Addicted For Now'.
I speak to my childhood friends almost everyday over the internet. – Alessandra Ambrosio.
There's no friend like someone who has known you since you were five – Anne Stevenson.
Growing apart doesn't change the fact that for a long time we grew side by side. – Ally Condie.
Caption for Friends Memories
The road to a friend's house is never long. –  Danish Proverb.
No friendship is an accident. – O. Henry, 'Heart Of The West'.
Friendship is the golden thread that ties the heart of all the world. – John Evelyn.
I would rather walk with a friend in the dark, than alone in the light. – Helen Keller.
Wishing to be friends is quick work, but friendship is a slow ripening fruit. – Aristotle.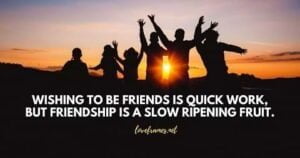 Count your age by friends, not years. Count your life by smiles, not tears. – Unknown.
There's nothing like a really loyal, dependable, good friend. Nothing. – Jennifer Aniston.
A true friend never gets in your way unless you happen to be going down. – Arnold H. Glasow.
I look to the sea, reflections in the waves spark my memory. Some happy, some sad, I think of childhood friends, and the dreams we had in our world. -Styx.
Friends aren't forever. They're not even there for a while. They come into your life and they leave when something or someone changes. – Krista Ritchie, 'Hothouse Flower'.
All of my friends, I consider childhood friends because we met when I was probably 13, and I'm still friends with them today. It's nice that I have that core group. – Rachel Bilson.
Childhood friends are the benchmark of our lives, no matter where we go, what we do. They will always come by and take you to the place where you belong.  – Burhan Din Wani.
Childhood friends know our highs and lows the best, they know us inside out. Let's take a look at some 'friends since childhood' quotes to share with our precious childhood buddies.
Happy Moments with Friends Quotes
The advantage of a bad memory is that one enjoys several times the same good things for the first time. – Nietzsche
Friends are the angels who lift us to our feet when our wings have trouble remembering how to fly. – Lorraine K. Mitchell.
A real friend is one who helps us to think our best thoughts, do our noblest deeds, and be our finest selves. – Elizabeth George.
Friendship is born at that moment when one person says to another: 'What! You too? I thought I was the only one'. – C. S. Lewis.
A true friend is someone who thinks that you are a good egg even though he knows that you are slightly cracked. – Bernard Meltzer.
Friendship improves happiness and abates misery, by the doubling of our joy and the dividing of our grief. – Marcus Tullius Cicero.
A good friend is a connection to life – a tie to the past, a road to the future, and the key to sanity in a totally insane world. – Lois Wyse.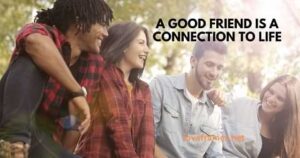 Friendship is a gift that is fair in all things. It roots from one's heart and involves memories that stay not for a while but life. – Unknown
Don't expect your friend to be a perfect person but, help your friend to become a perfect person that's true friendship. –  Mother Teresa.
Quotes about Memories with Friends
The best mirror is an old friend. – George Herbert.
A guitar is like an old friend that is there with me. – B. B. King.
Cheese, wine, and a friend must be old to be good. – Reinhold Niebuhr.
Ah, how good it feels! The hand of an old friend. – Henry Wadsworth Longfellow.
Remember that the most valuable antiques are dear old friends. – H. Jackson Brown, Jr.
It is one of the blessings of old friends that you can afford to be stupid with them. – Ralph Waldo Emerson.
I love coming back home and seeing old friends and family. I would say it keeps me grounded. – Coy Bowles.
As in the case of wines that improve with age, the oldest friendships ought to be the most delightful. – Cicero.
Memories Quotes with Friends
Beautiful memories are like old friends. They may not always be on your mind, but they are forever in your heart. – Susan Gale.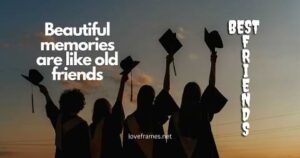 Beta decay was… like a dear old friend. There will always be a special place in my heart reserved especially for it. – Chien-Shiung Wu.
Age appears to be best in four things; old wood best to burn, old wine to drink, old friends to trust, and old authors to read. – Francis Bacon.
I keep my old friends, and get older with them, but push young. It's good to be surrounded by kids, because they keep you young. – Carine Roitfeld.
He felt lost and alone without his old friend, though he barely recognized him anymore. He wondered if they could ever be friends again. – Erin Hunter.
New friends may be poems but old friends are alphabets. Don't forget the alphabets because you will need them to read the poems. – William Shakespeare.
Memories with Friends
Everyone complains of his memory, none of his judgment. – Rochefoucauld
Millions of memories, Thousands of jokes, Hundreds of secrets, One reason…….. Best friends.
True friends don't say good-bye, they just take extended leaves of absences from each other.
Friendship is like a violin; the music may stop now and then, but the strings will last forever.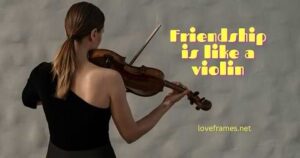 Our paths may change as life goes along but the bond between friends remains ever strong.
A true friend is the greatest of all blessings, and that which we take the least care to acquire.
Life brings tears, smiles & memories. The tears dry, the smiles fade, but the memories last forever.
I love those random memories that make me smile no matter what's going on in my life right now.
When you're up in life, your friends get to know who you are! When you're down in life, you get to know who your friends are!
Friends are the most important part of your life. Treasure the tears, Treasure the laughter, but most importantly, Treasure the memories.
So long as the memory of certain beloved friends lives in my heart, I shall say that life is good.- Helen Keller.
Captions for Friendship Memories
You don't have to have anything in common with people you've known since you were five. With old friends, you've got your whole life in common. – Lyle Lovett.
Change to me is like an old friend. It's not my enemy anymore. And I know it will keep coming back to visit again and again to teach me something new.  – Phyllis George.
Breaking with old friends is one of the most painful of the changes in all that piling up of a multitude of small distasteful changes that constitutes growing older. – John Dos Passos.
About 70 percent of the district was new. It was a short amount of time to get to know hundreds and thousands of people. But with the help and support of old friends, we built a grassroots operation organically from the ground up. – Adam Kinzinger.
And though thou notest from thy safe recess old friends burn dim, like lamps in noisome air love them for what they are; nor love them less, because to there they are not what they were. – Samuel Taylor Coleridge.
Quotes about Missing Friends and Memories
Each friend represents a world in us, a world possibly not born until they arrive, and it is only by this meeting that a new world is born. – Anais Nin.
Friends are the most important part of your life. Treasure the tears, treasure the laughter, but most importantly, treasure the memories. – Dave Brenner.
As a matter of self-preservation, a man needs a good friend or ardent enemy, for the former instruct him and the latter take him to the task. – Diogenes.
One measure of friendship consists not in the number of things friends can discuss, but in the number of things they need no longer mention. – Clifton Fadiman.
Childhood bonds last longer, because if you can trust a person sitting behind on a bicycle that has no brakes, you can trust that person with your life. – Rahul Kaushik.
A friend is one that knows you as you are, understands where you have been, accepts what you have become, and still, gently allows you to grow. -William Shakespeare.
Friendship is unnecessary, like philosophy, like art, like the universe itself… It has no survival value; rather it is one of those things which give value to survival. – C. S. Lewis.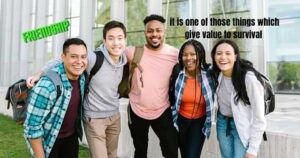 Friendship is the hardest thing in the world to explain. It's not something you learn in school. But if you haven't learned the meaning of friendship, you really haven't learned anything. – Muhammad Ali.
You can go through life and make new friends every year -every month practically -but there was never substitute for those friendships of childhood that survive into adult years. – Alexander Mccall Smith.
Don't be dismayed by good-byes. A farewell is necessary before you can meet again. And meeting again, after moments or lifetimes, is certain for those who are friends. – Richard Bach.
Quotes can inspire you, make you think about various things in life, and show you a different perspective. They can also help you improve your life and show you the way to reach your goals.
Good memories with friends are always worth writing down and making a part of our life. No matter how much time has passed, a good friend will always be there for you. Here are some quotes about friends to keep in mind for a happy life!
A true friend is someone who can be trusted and relied upon in any situation.

Related