Dia Mirza Quotes: Mirza was born in Hyderabad, India on 9 December 1981.  Her father, Frank Handrich, was a German graphic and industrial fair designer, architect, artist and interior designer. Her mother, Deepa, is a Bengali interior designer and landscaper who also volunteers to help alcoholics and drug addicts. Her parents divorced when she was four-and-a-half years old. Later her mother married Ahmed Mirza, a Muslim man from Hyderabad, who adopted her step-father's surname. 
Mirza won the title of Miss Asia Pacific International in 2000. She made her acting debut with "Rehnaa Hai Terre Dil Mein" (2001).
Best Diya Mirza Quotes of All Time
Digital shows have played a big part in empowering female artists. I'm very lucky to be a part of such projects. – Dia Mirza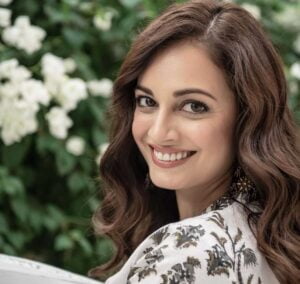 I think every opportunity, every disappointment, every rejection, every accolade… everything has contributed in shaping my character and my choices and who I have become. – Dia Mirza
Related: Really Bad Dad Jokes 2021 That Will Make You Giggle 
Failure at the box office of some of my earlier films led to a lack of opportunity to play the main lead in good films. – Dia Mirza
Being married to a wonderful, motivating partner has brought happiness and a greater sense of purpose to my life. Dia Mirza
Related: Kim Kardashian Quotes on Love and Romance 
Dia is how my name was originally spelt. When I was applying for my passport for the Femina Miss India Contest, someone spelt my name as Diya. Since it was on my passport, I couldn't do much about it. – Dia Mirza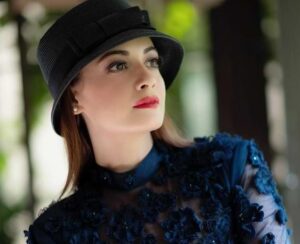 I don't give in and I don't believe in giving up. This comes naturally to me, I know no other way. – Dia Mirza
Quotes By Dia Mirza Miss Universe
It is critical for us to cultivate consciousness and compassion towards our environment, create awareness, galvanize people, and build sustainable innovations for sustainable development. – Dia Mirza
Related: Famous Rocky Balboa Quotes | Rocky Balboa Quotes Life 
When I was just four-and-a-half, my parents separated and both my parents remarried. – Dia Mirza
I think the ability to empathize with another person's experience and go into the trajectory of their journey is challenging. – Dia Mirza
Related: Inspirational Taylor Swift Quotes To Take A Leap In Life 
I have always believed that an artiste needs to respond to a story first. One has to feel it in order to live it. – Dia Mirza
I started cooking when I was growing up in Hyderabad, and I was already pretty decent when I was around seven years old. Dia Mirza
Inspirational Diya Mirza Quotes
I can't stay inside the box. I want to do many more things. – Dia Mirza
Related:  Move on Girl Quotes To Take The Right Path In Life
I believe in the power of one and that we are all bound by the thread of oneness and humanity – Dia Mirza
It is important for the film industry to rise above ageism. – Dia Mirza
ALL THE IMAGES IN THIS ARTICLE ARE CREDITED TO: https://oyebesmartest.com/
Dia Mirza is a prominent Indian actress, producer, and social activist who has made her mark in the Indian film industry with her remarkable talent and strong personality. Born on December 9, 1981, in Hyderabad, India, Dia Mirza began her acting career in 2001 with the film "Rehnaa Hai Terre Dil Mein."
Over the years, she has become a well-known figure in Indian cinema and has inspired many with her thoughts on life, love, and social issues. In this essay, we will look at some of Dia Mirza's most inspiring and thought-provoking quotes that offer insights into her personality and worldview.