Life Shayari In Hindi: Life Shayari explains to us all the emotional phases of life through which we go. Sad life shayari express the sad emotions we face. Similarly, all the emotions in life like happiness, loneliness, anger, excitement, surprise, pride, shame, embarrassment, harassment, disgust, amusement, contempt, contentment, guilt, relief, satisfaction are covered and expressed in a poetic form.
इन्सानकी सारी भावनाएं जैसे की प्यार , क्रोध , अकेलापन , गर्वे , अहंकार इत्त्यादि भावनाओंपर शायराना अंदाज़ में बया करने की कोशिश की है। उममीस करते है आपको ये शायराना अंदाज़ रोमांचित लगेगा।
Best Life Shayari In Hindi | ज़िन्दगी शायरी हिंदी में | अकेलापन
⏰वक्त से पहले और किस्मत से ज्यादा किसी को कुछ नहीं मिलता⌚
⏱wakt se pahale aur kismat se jyada kisi ko kuch nahi milta⏰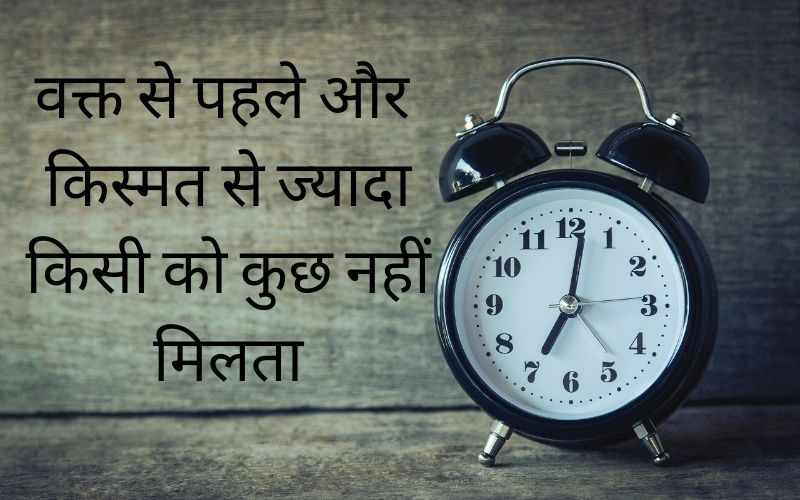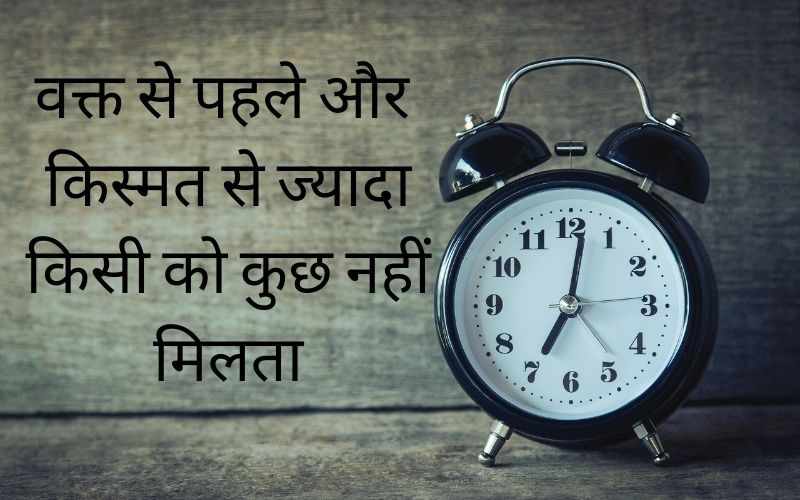 ⁉जो आपकी किस्मत में लिखा है वो आप के पास आयेगा,💯
❎और जो किस्मत में नही लिखा है वो आकर भी निकल जायेगा।✅
☢Jo aap ki kismat me likha hai wo aap ke pass aaye ga🔅
🌐aur jo kismat me nahi likha hai wo aakar bhi nikal jayega☣
✝जब फैसला ऊपर वाले का होता है,🕉
☪तब कोई वकालत जमीन वालों की नही होती है।☦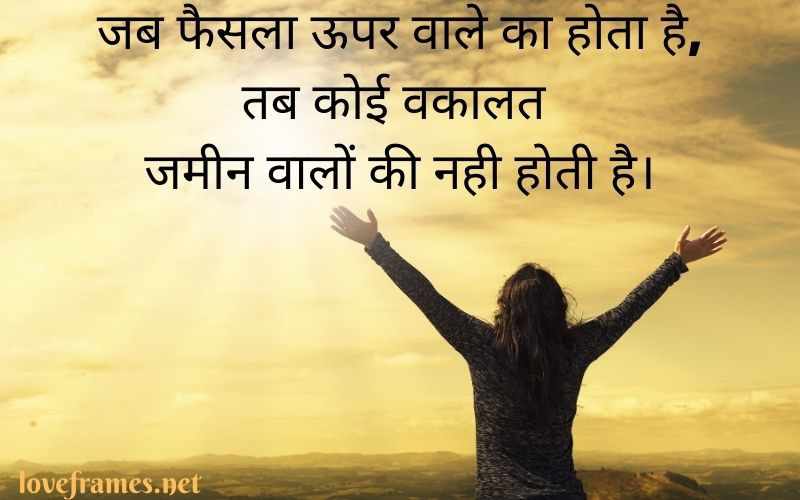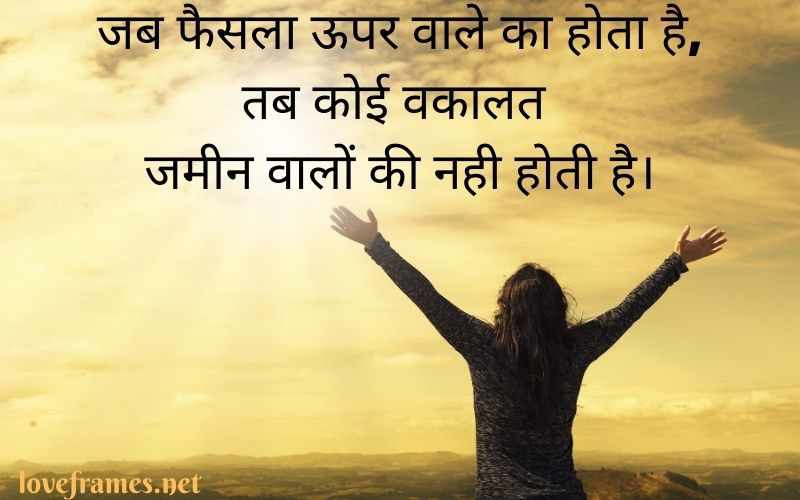 ☪Jab Faisla upar wale ka hota hai🕉
♈tab koi wakalat jamin walon ki nahi hoti✝
Life Shayari In Hindi | अकेलापन
जब ज़मीन पर घुटने हो
तब हात आसमान को इशारा करते है।
jab jamin par ghtne ho
tab haat asman ko ishara karte hai
🟢हम हर रोज़ खुदको पड़के छोड़ देते हैं,
हम हर रोज़ जिंदगी का एक पन्ना मोड़ देते हैं।🔴😪😪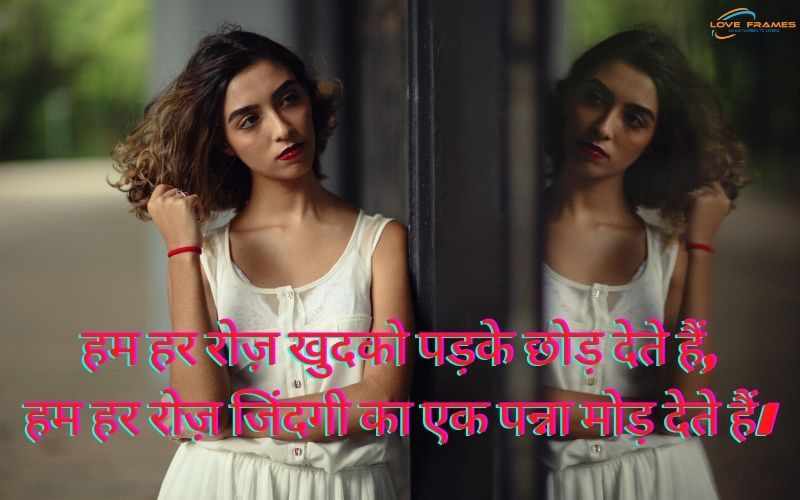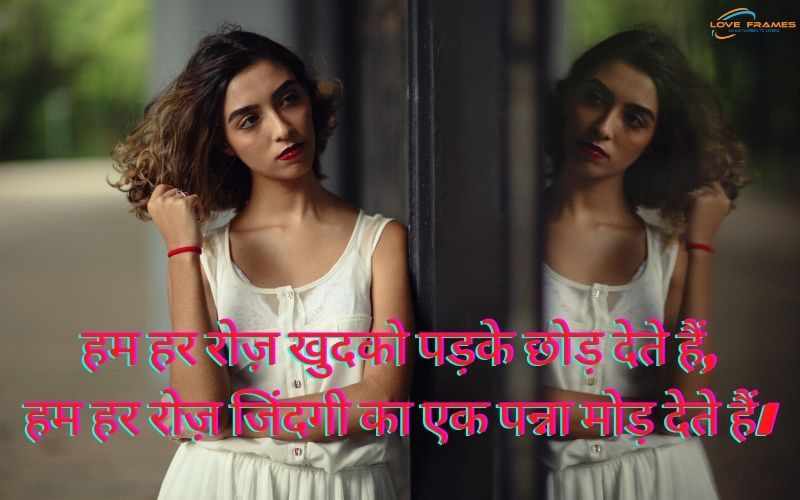 ham har roz khudko padke jhod dete hai
ham har roz jindagi ka ek pannana mod dete hai
😪रूठी जो जिदंगी तो मना लेंगे हम,😀
मिले जो गम तो सह लेंगे हम,
बस अगर आप हो साथ हमेशा हमारे,
😂तो गम भी मुस्कुरा कर सह लेंगे हम।🥰
Ruthi jo jindagi to mana lenge ham,
mile jo gam to saha lenge ham,
bas agar aap ho saath hamesha hamare,
to gam bhi muskura kar saha lenge ham.
⚔हमने जिन्दगी से पूछा..
इतना दर्द क्यों देती हो..?
⚖जिन्दगी ने हंसकर कहा
मैं तो सबको ख़ुशी देती हुँ..
पर आपके अरमान किसीका दर्द
या किसीकी ख़ुशी बन जाते है।🧲
Hamne jindagi se pucha ..
itana dard kyon deti hai..?
jidagine haskar kaha
mai to sab ko khushi deti hoo..
par aapke arman kisika dard
ya kisiki khushi ban jate hai.
ज़िन्दगी शायरी हिंदी में
🛠मिलो किसी से ऐसे कि ज़िन्दगी भर की पहचान बन जाये,
पड़े कदम जमीं पर ऐसे की लोगों के दिलोंपर निशान बन जाय।🖌
milon kisi se aise ki jindagi bhar ki pahachan ban jaye,
pade kadam jamin par aise ki logon ke dilonpar nishan ban jaye.
😆जीने को तो ज़िन्दगी यहां हर कोई जी लेता है
लेकिन जीयो ज़िन्दगी ऐसे,
कि सबके लबों की मुस्कान बन जाय।🤩
jine ko to jindagi yaha har koi jee leta hai
lekin jiyo jindagi aise,
ki sabke labon ki muskan ban jaye
😰जिंदगी की हकीकत को बस हमने अब अपनाया है,
दर्द में अकेले हैं तो खुशियों में सारा जमाना है।😵
jindagi ki hakikat ko bas hamne ab apnaya hai,
dard me akele hai to khushiyon me sara jamana hai.
Conclusion
Life is entangled with so much of emotions which all cannot be expressed using collection of words. However some of the quotes in hindi on life has been depicted in this article.